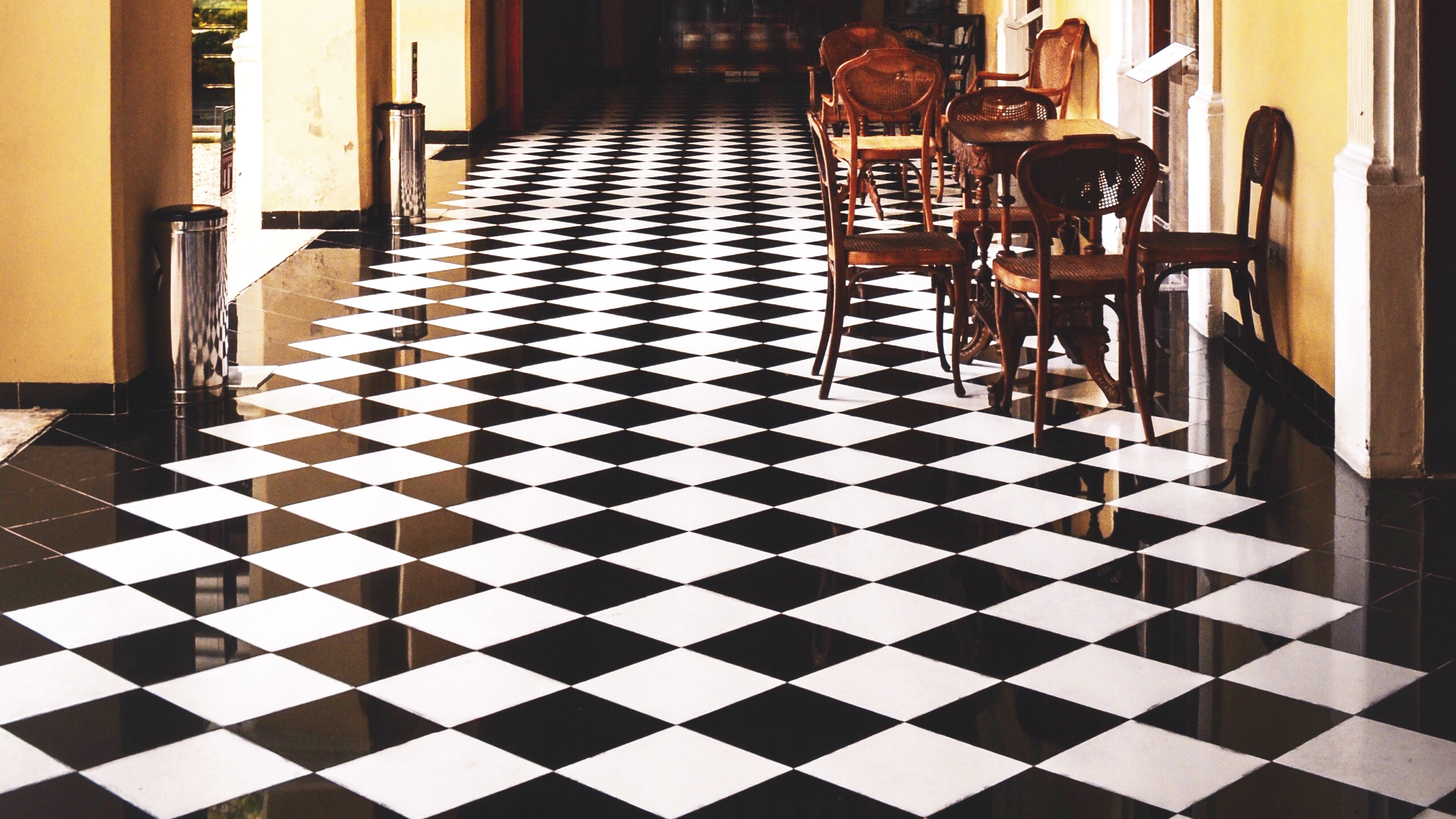 We take back the advices in order to get your floors shining like the first day. Today we will focus on ceramic floors, a very extensive range which includes tiles, stoneware tiles (enamelled, rustic, porcelain …) or clay.
These types of floors are very resistant and durable, so we can find them in a wide variety of spaces. But sometimes the pouring of some greasy liquids or others can take away their shine if you do not act quickly. Here we will review the steps to follow for daily cleaning of this type of floor and some timely treatment for better maintenance.
To begin the most important thing is the sweep or aspirate of the soil, which will eliminate dust and other rests. It is recommended to use a soft broom and in the case of using a vacuum cleaner it is necessary to take into account that the brushes are in good condition, because otherwise we will scratch the floor.
Fill a bucket with warm water and a cleaner suitable for ceramic floors. Then you mop the surface moistening it in this mixture. To maintain the brightness of this type of flooring it is recommended not to use liquids or abrasive mops.
Repeat the procedure if there is any area with more resistant dirt. Another option would be to rub with a brush, but always be careful not to damage the floor.
Then rinse the mop with clean water and go over the surface again.
Finally, if you want to polish, you have to rub the floor with a dry cloth or mop.
Grouts
In this type of floor, the joints are one of the treatments that should be done in timely, since they will require a more detailed work. To clean them can be done with a toothbrush or clean brushes together that are already prepared for this type of work and have a more ergonomic grip.
Vinegar
With vinegar we can remove grease stains or paint, but we will also be disinfecting our floor naturally and also thanks to its acids we will be able to polish it.
To use it properly it is recommended to fill a bucket with half the water and add a cup of white vinegar. With this mixture you can either focus on a specific spot or disinfect the entire surface.
To conclude, you can wipe it with a cloth moistened with water so that you can remove the vinegar and then with a dry cloth you can rub it to get more shine.